Water and Wastewater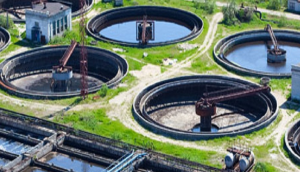 PRAG has advised on water and wastewater transactions, totaling $32.2 billion since inception.  We have extensive experience in various types of financing for water and wastewater projects including bonds secured by system revenues, impact fees, special assessments, annual appropriations and general obligation pledges. PRAG has top expertise in water and wastewater as our personnel have worked for four of the largest wastewater projects in the nation – City of Los Angeles Wastewater System, Massachusetts Water Resources Authority the New York City Water Authority and the City of San Diego Clean Water Program.  Other clients include: the Baltimore County Metropolitan (Water) District, District of Southern California, the Georgia Environmental Finance Authority, the Harrisburg Authority, the Los Angeles Department of Water and Power, the Metropolitan Water and the West Basin Municipal Water District.
Solid Waste
PRAG has significant experience in financing solid waste projects.  We have advised on 83 solid waste projects totaling $6.0 billion.  Solid waste, or resource recovery, was in fact the foundation of our firm.  We have devoted a considerable amount of time and energy to assisting public entities in the development of long-term solutions in this critical area.  Our solid waste clients have included:  Alexandria-Arlington County Resource Recovery Project, Cape May, Connecticut Resources Recovery Authority, Delaware Solid Waste Authority, Hempstead Industrial Development Authority, City of Los Angeles Solid Waste Program, New Hampshire Industrial Development Authority and Northeast Maryland Solid Waste Authority.