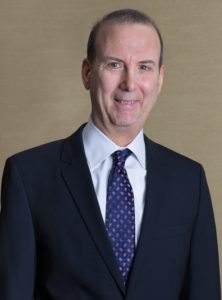 Welcome,
Public Resources Advisory Group ("PRAG") is a leading independent financial advisory firm serving state and local governments and their agencies and authorities, not-for-profits and other entities that secure funding in the public capital markets. PRAG is registered as a Municipal Advisor with the Municipal Securities Rulemaking Board and the U.S. Securities and Exchange Commission, and is a Registered Investment Advisor.
Since our founding in 1985, PRAG has experienced significant growth and has developed into a leading financial advisor in the municipal market. In 2017, based on data from Thomson Reuters, we advised on 196 issues totaling over $52.3 billion and were ranked second in dollar volume out of 520 registered Municipal Advisors. Through September 30, 2018, Thomson Reuters reports that PRAG has advised on 128 issues totaling $27.2 billion, ranking second based on dollar volume.
In addition to our leadership in the market, we are proud of our client retention. Several clients have retained PRAG as financial advisor since we were founded in 1985 and we have advised many others for over twenty years. Our leadership and client retention result from our emphasis on providing high quality service, enhanced by our expertise in financial planning and structuring and executing transactions on behalf of our clients. They also reflect the capabilities of our staff, recognized for the strength of its quantitative skills, understanding of the markets and knowledge of credit.
If you need assistance with financial planning, capital financing or investment advice, our professionals will provide optimal service.
Sincerely,

Steven Peyser
President
Public Resources Advisory Group