State Transportation Agencies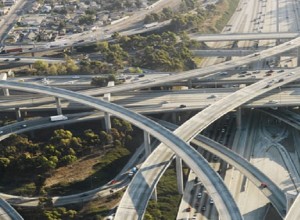 PRAG has served as a financial advisor to state-level agencies for transportation matters including Georgia Department of Transportation, New Hampshire Turnpike System, New York Thruway Authority, Oregon Department of Transportation, State of Connecticut Transportation Program and Virginia Department of Transportation.  Overall, PRAG has advised on transportation issues totaling more than $60 billion.  PRAG's services have ranged from advising on bond transactions, to assisting our clients in developing long-term strategies for major projects and new bonding programs. We have advised clients on ground-breaking bridge and tunnel projects that have transformed the way transportation projects are financed, such as P3's. PRAG's work with state-level departments of transportation has involved advising on the development and implementation of plans of finance, which have included the use of:
State GO Bonds
Toll Revenue Bonds
GARVEEs
Review Of Preliminary Traffic and Revenue Studies
Toll Policy
Other Strategic Advice
PRAG's work has focused on achieving the appropriate balance between providing the necessary funding for essential transportation projects, and preserving and protecting the State's General Fund credit.
Airports
PRAG has extensive experience serving as general financial advisor to airports.   PRAG has advised more than 44 issuers totaling $10.2 billion, serving a number of airports across the country, ranging from large hub to non-hub airports. This experience includes engagements with Bradley International Airport, Hartsfield-Jackson International Airport (ATL), Los Angeles World Airports (LAX and ONT), Mineta-San José International Airport (SJC) and the City of Phoenix/Sky Harbor International Airport (PHX) on financing multi-billion dollar capital programs.
Ports
PRAG has advised Port clients on developing comprehensive strategies to fund multi-billion capital needs, developing cash optimization programs, and the structuring and implementation of port programs.  This experience includes engagements with the Port of Long Beach, Port of Miami and others.