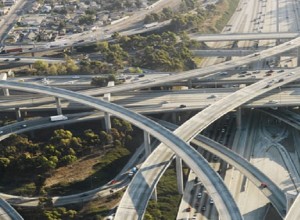 PRAG provides strategic financial planning advice to mass transit issuers, turnpike and highway systems, state departments of transportation, and other surface transportation infrastructure issuers in states such as Georgia, Maine, Massachusetts, New Hampshire, New York, Oregon, Rhode Island, Virginia, West Virginia and Washington.
We have advised on large transportation programs, such as the New York State Thruway Authority's Mario M. Cuomo Bridge, the State of Georgia's Northwest Corridor Project, and the West Virginia Roads to Prosperity Program, and we have served as financial advisor to some of the most active transit agencies across the country, including the New York Metropolitan Transportation Authority and the Los Angeles Metropolitan Transportation Authority.
PRAG's services have ranged from advising on bond transactions, to assisting our clients in developing long-term strategies for major projects and bonding programs. We have advised on financings for a wide variety of projects, including highways and toll roads, airports, rapid transit systems and seaports, and with a wide range of security structures, such as special tax obligations, highway revenue bonds, GARVEEs, toll revenue bonds, P3's and innovative federal financings programs, such as Transportation and Infrastructure Financing Act ("TIFIA") and Railroad Rehabilitation and Improvement Financing ("RRIF").