PRAG provides our clients with prompt, accurate and detailed market information on a regular basis.  Prior to every debt pricing, we will prepare and provide market information including: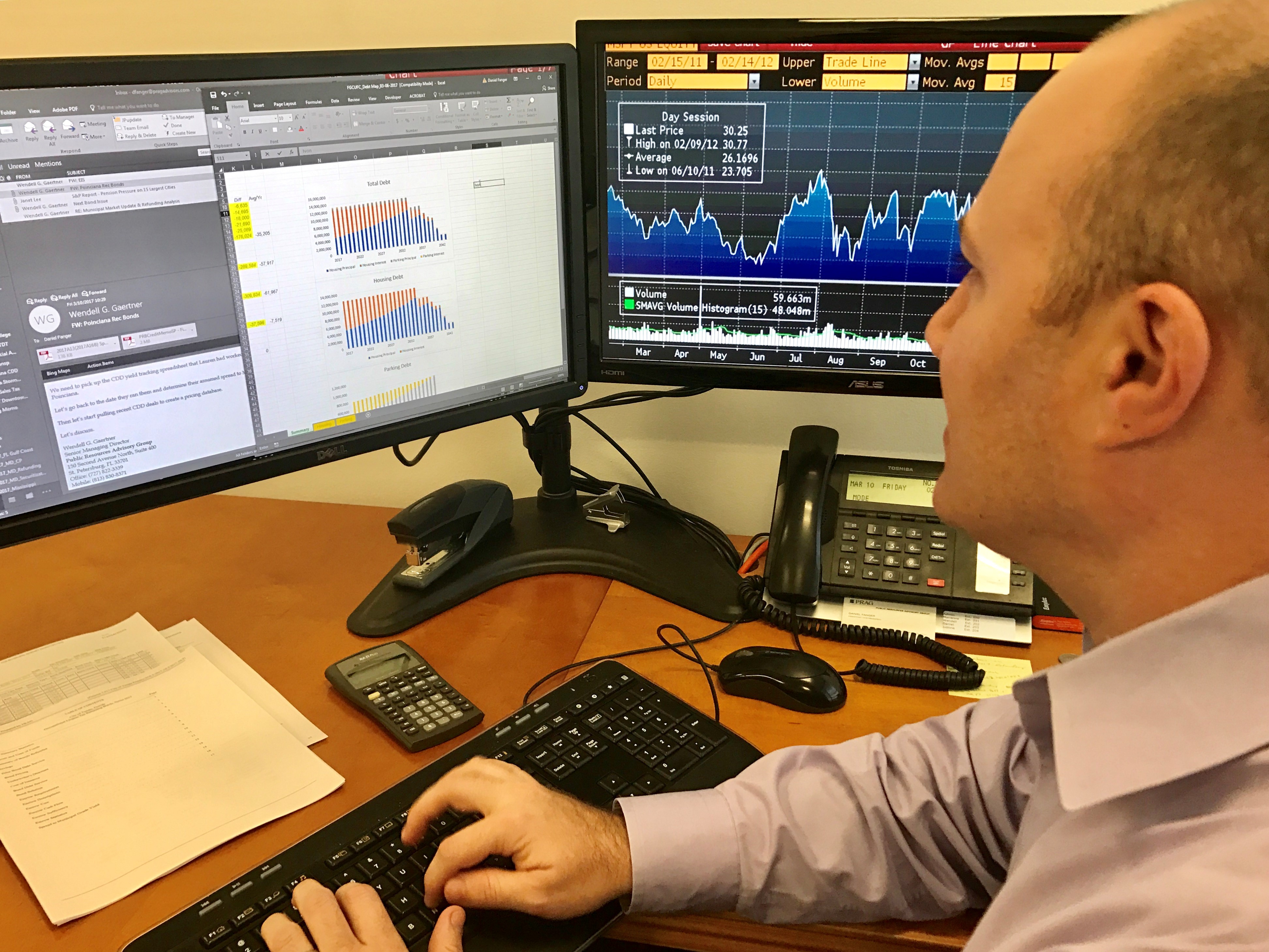 Forward economic calendar showing major economic releases,

events and Treasury auctions during bond pricing week.
Historical debt pricings and selected recent comparable

financings.
Discussions with syndicate desks, especially regarding pricing

levels for a particular issue.
Secondary market trading information.
Forward issuance calendar providing brief descriptions of  large

transactions during the week of pricing, potential competing deals and the new issue market.
Municipal bond funds flow revealing investor demand for municipal bonds.
Historical MMD and Treasuries and ratios identifying current relationship, historical high-low and average.
We keep our clients informed of financial, economic and governmental trends, including tax law changes that could impact them.  To do so, we subscribe to a variety of publications and information services which provide us with some of the raw information and data needed to perform various analyses and to foresee financial, legal and market trends.  These publications include Bloomberg, Tullett Financial, Thomson's TM3, the Bond Buyer, the Wall Street Journal, Moody's Investors Services, Standard & Poor's, Fitch Ratings, State Policy Reports and State Budget and Tax News.  Furthermore with a national clientele, including three of the largest issuers of municipal debt, the State of California, the Commonwealth of Massachusetts and the City of New York, PRAG is in the market on a regular basis with a client's financing.  These deals keep us in ongoing conversation with all underwriting desks, enabling us to have current market information from a variety of primary sources.